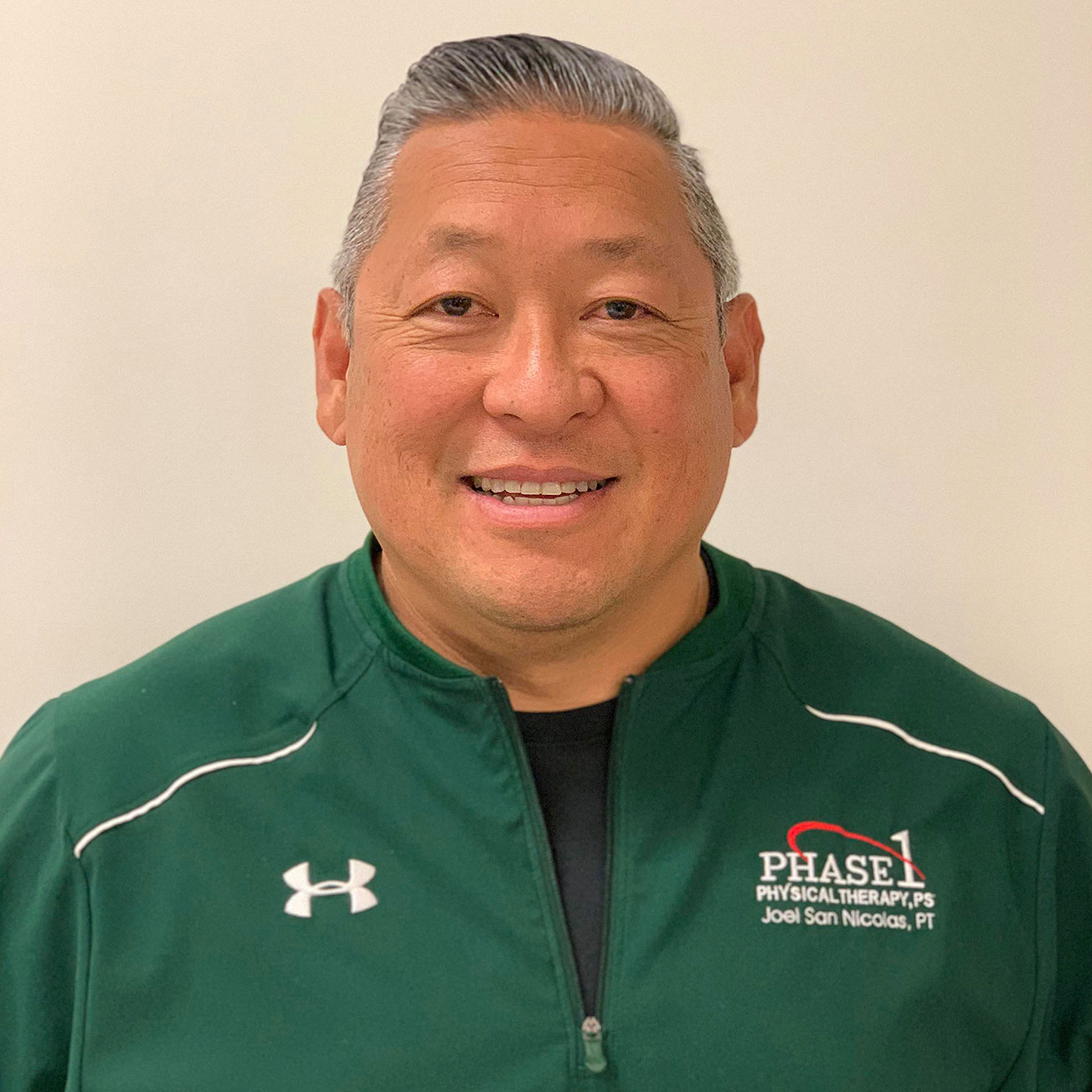 Joel San Nicolas PT, CSCS, NSCA-CPT
Owner/Physical Therapist
Joel San Nicolas, PT, CSCS, NSCA-CPT graduated from Eastern Washington University's Department of Physical Therapy in 1989. He practiced physical therapy at the Shriners Hospital in Spokane before joining the US Air Force in 1991. He worked as a physical therapist within the Department of Physical Therapy at Fairchild AFB for over five years.
After this tour of duty, he worked with several local out-patient physical therapy companies in Spokane prior to opening Phase 1 Physical Therapy, PS in Nine Mile Falls in 2003.
In 2008, he started the Suncrest Fitness Center to provide the community with personal training services and facilities to promote long-term health and wellness.
Mr. San Nicolas is a Certified Strength and Conditioning Specialist (CSCS) and Certified Personal Trainer (NSCA-CPT) with the National Strength and Conditioning Association. He is an ImPACT Trained Physical Therapist (ITPT) for concussion management and Emergency Responder of the Athlete, Certified.  He has been active in providing physical therapy and first responder services for Lakeside High School athletic programs for the past 20 years.
Joel has three grown children and two grandchildren. He enjoys golfing, EWU football and Best of Broadway performances.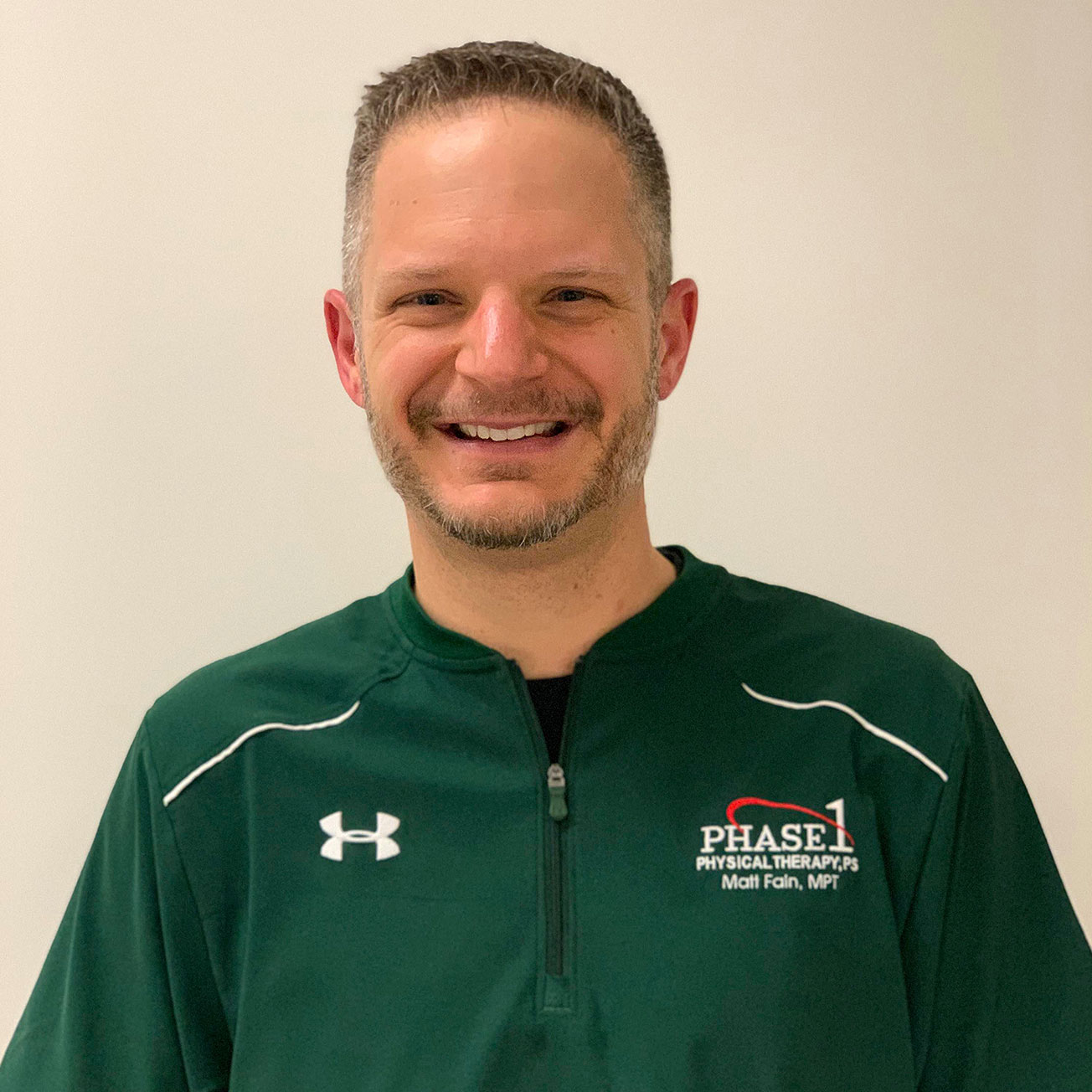 Matthew Fain, DPT, COMT, CERA, ITPT
Senior Physical Therapist
Matthew Fain, DPT, COMT, CERA, ITPT, was born in Galveston, TX and quickly became a seasoned traveler when his father joined the Air Force when Matt was six years old. Throughout his childhood he lived in Texas, Oklahoma, Germany, Montana, and Washington. Matt graduated from Texas A&M University in 2002 with a Bachelor of Science degree in Biomedical Science. He attended physical therapy school at Texas Tech University Health Sciences Center, graduating with honors, receiving a Master of Science degree in Physical Therapy in 2005. In 2020 he returned to school, graduating with his Doctorate in Physical Therapy from Saint Scholastica University in 2022. 
Through his travels Matt felt most at home with the lifestyle of the northwest, settling in Spokane after graduating physical therapy school. While working in Spokane, he became a Certified Orthopedic Manual Therapist (COMT), with an emphasis on manual techniques for the spine. In 2014 he joined Joel at Phase 1 Physical Therapy. Having grown up in small communities, Matt was thrilled to be working in the Nine Mile Falls area. A three-sport high school athlete, he was also excited to be working alongside Joel at Lakeside High School athletic events, providing pro bono medical support. Since joining Phase 1, Matt has become an ImPACT Trained Physical Therapist (ITPT} for concussion management and is a Certified Emergency Responder for the Athlete (CERA). 
Matt is married to his lovely wife Erica and has two amazing children, Blythe and Porter. He enjoys the outdoors, hiking and exploring the mountains with his family. He is an avid cyclist and fly fisherman.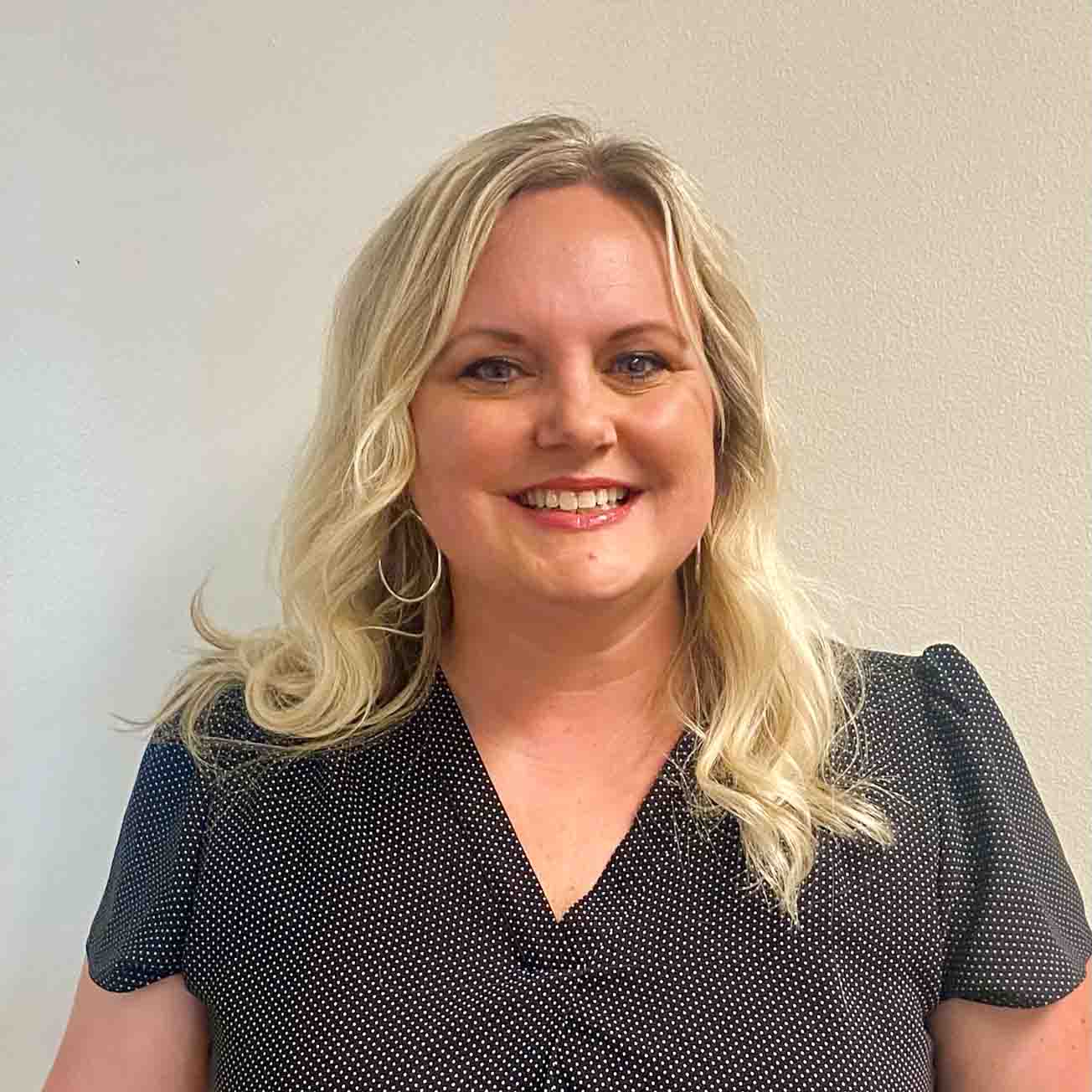 Trina Hayes
Office Manager
Trina has been with Phase 1 since August 2021. She enjoys spending time with her family and friends, playing with her dogs, boating and gardening. She lives in the Nine Mile Falls community and volunteers her time on the basketball committee for the Lake Spokane Youth Sports program.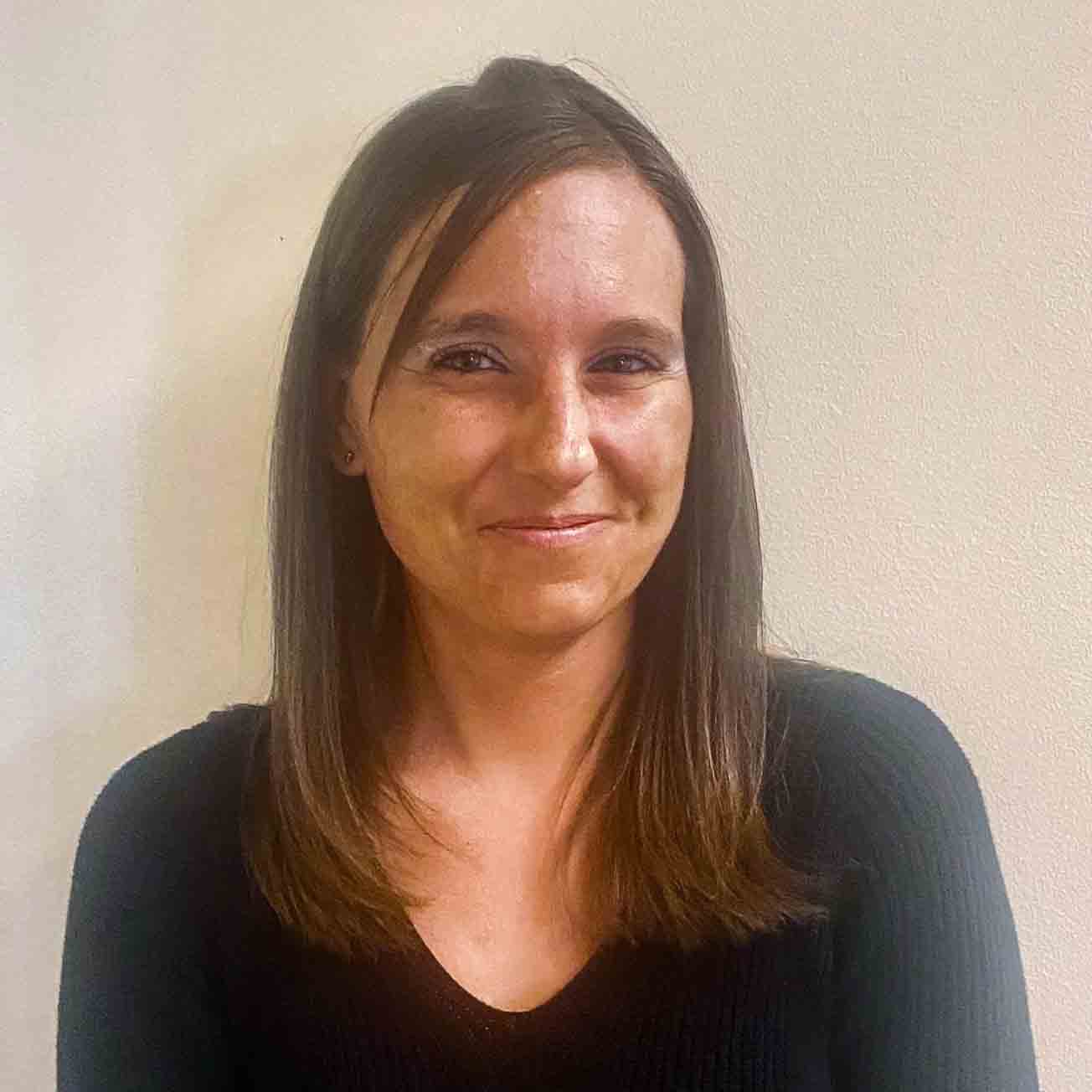 Stacia Sienkiewicz
Billing Specialist
Stacia has been with Phase 1 since March 2023. She likes to spend her free time with family and friends and also enjoys spending time in the sun as often as possible.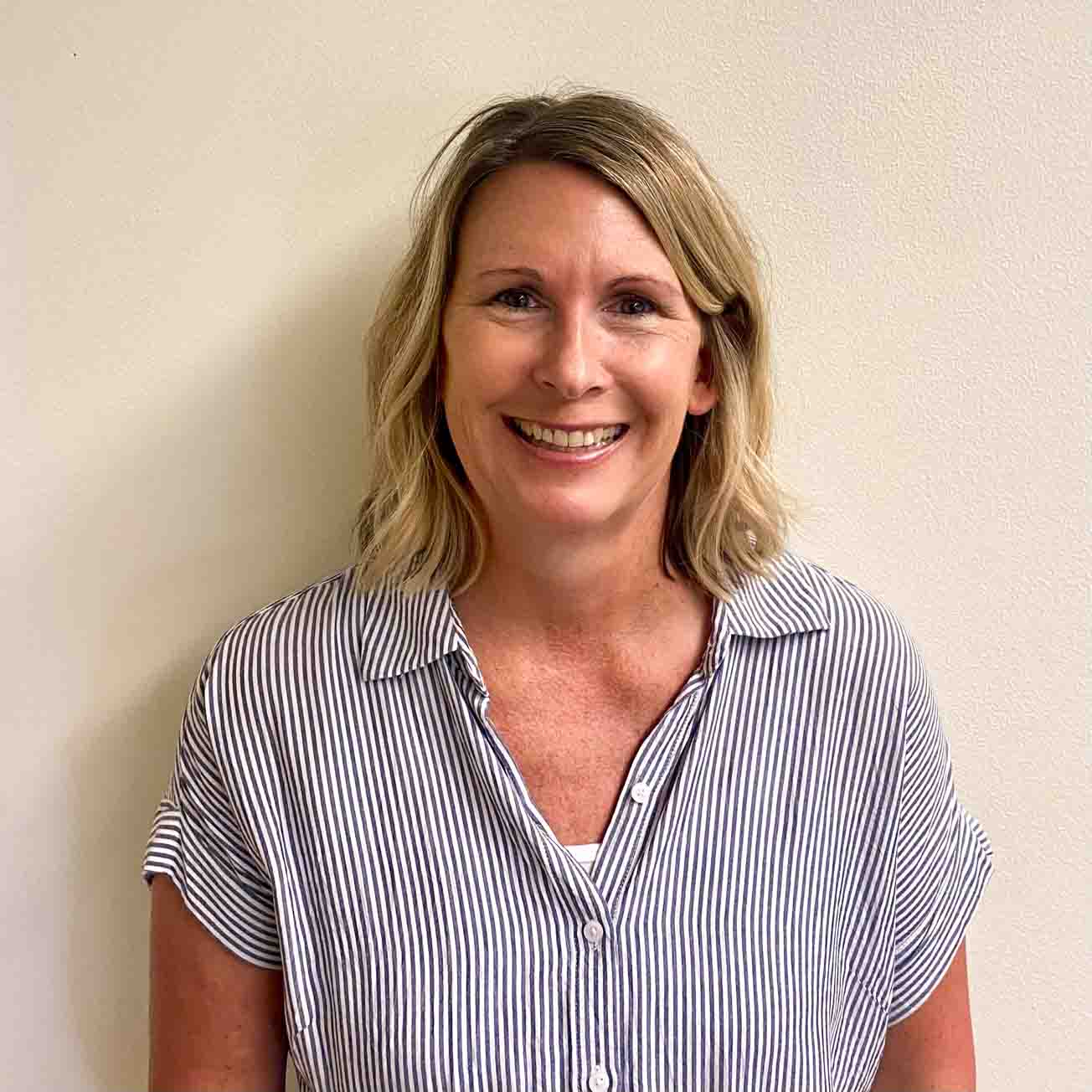 Michele Compau
Front Office
Michelle has been with Phase 1 since May 2023. She enjoys spending time with her family and watching baseball.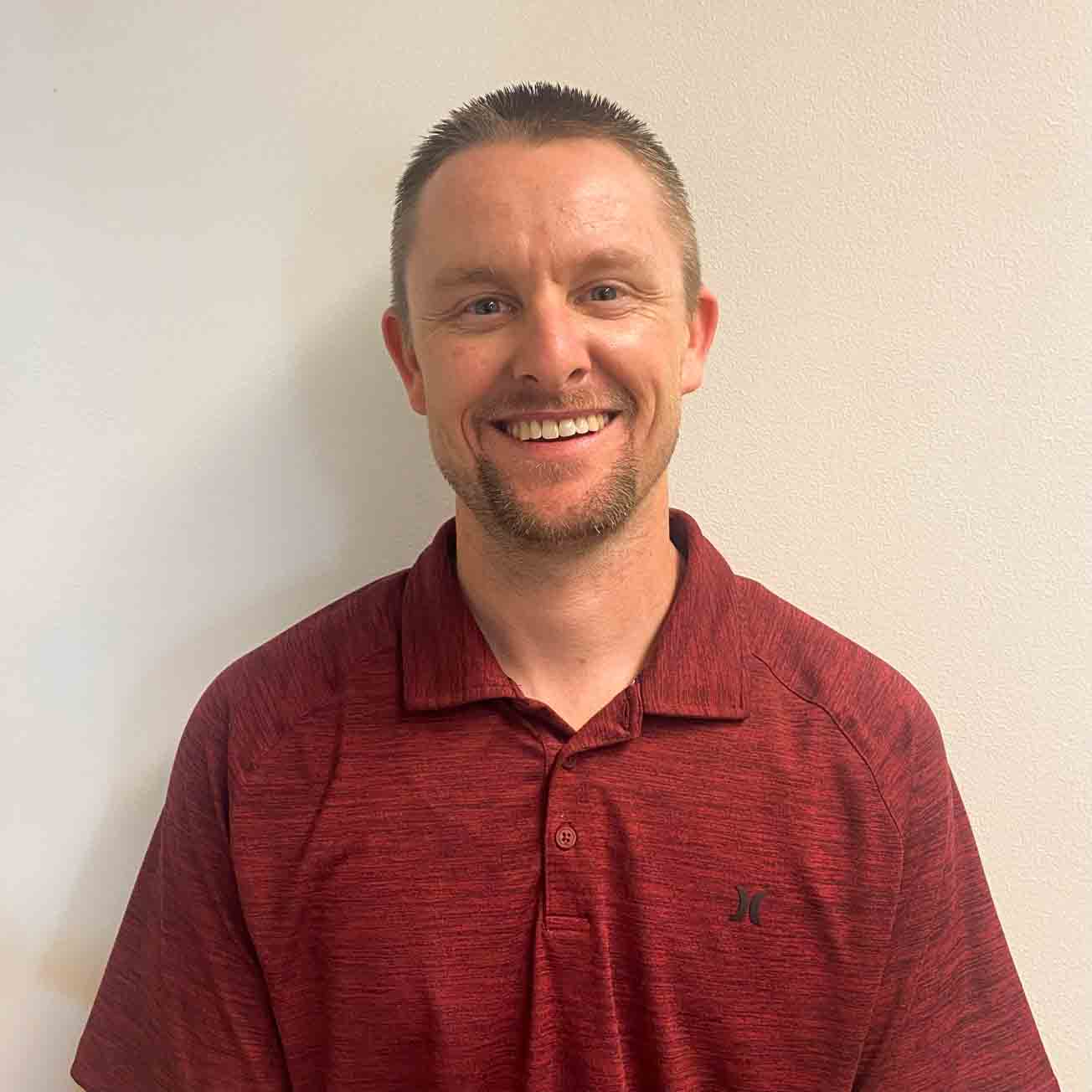 Ryan Watson, MS, LAT, ATC
Head Athletic Trainer
Ryan joined our team in December as an Athletic Trainer and has been a great asset to our team. He greets every day and every patient with a smile and a "how you doin". 
Ryan graduated from San Jose State University with a Bachelor's of Science degree in Athletic Training in 2010. He went on to complete his masters of Sports Science and Health in 2015. Since graduation he has had the pleasure of working as an intern Athletic Trainer for the San Francisco 49er's, Head Athletic Trainer and Sports Medicine Elective teacher for the King's Academy High School, Multi-care-Spokane Washington as a traveling Athletic Trainer for local high schools as well as Athletic Trainer for Kettle Falls High School. He has also volunteered his time working with Stanford University for their Lighting Fast program where he worked with referees from the NCAAF PAC 12. 
Since he was young, Ryan has had a passion for sports. He has played baseball, tennis and even picked up ice hockey and a few games of flag football as an adult. He has been on the sidelines of sports for the last 15 years from collegiate gymnastics to high school national football camps. 
As an Athletic Trainer, he is proficient in the evaluation, assessment and treatment of concussions and is lmPact certified. His First Aid/CPR/AED certification is always up to date. 
In Ryan's free time he enjoys coaching his children in the various sports they are interested in such as soccer, basketball, baseball and soon, flag football. He just celebrated his 10 year wedding anniversary to his college sweetheart of 18 years. In the summers, you will find the Watson family out on the lake soaking up the sun! 
"The entire staff was kind and easy to work with. Matt and Joel do amazing work! Motion preservation was key for me and Matt helped reach all my goals."
"Matt and Joel are fantastic! They listen, encourage and help me as well as others. This is a difficult time for us, me. And they are professionals. 5 STARS!!!!"
"Best physical therapy place around. They made my recovery a breeze and I would not be where I am today without all of them at Phase 1."